Published: 28 March 2022
Updated: 8 March 2023
In this guide, readers will learn about how to pair a Vizio TV to Bluetooth speakers using the Vizio TV Bluetooth and also without using Bluetooth. The Vizio TV Bluetooth feature is not available for some users with Bluetooth headphones or speakers.
But there are workarounds to connect wireless headphones to Vizio smart TVs.
The steps to connect Bluetooth headphones involve the user getting a Bluetooth transmitter. Using the device with the Vizio Smart TV via RCA or optical cables present at the back of the smart TV is a good start. After that, taking advantage of the Bluetooth pairing mode, the user can connect the Bluetooth audio device with the TV.
Another method is to get wireless headphones that come with a charging station. The charging station should plug into the RCA or optical port at the back of the smart TV. That is another way to connect wireless headphones instead of using the Vizio TV bluetooth.
But there are other workarounds, which will be discussed below.
Method 1: Use Vizio SmartCast App Instead of Vizio TV Bluetooth for Bluetooth Headphones
Vizio's SmartCast streaming platform allows users to stream content on Vizio TV sets. SmartCast also offers a Vizio SmartCast mobile app, available via the Apple App Store and Google Play Store. Once the user installs the app, the Vizio TV can sync with the user's smartphone via the Bluetooth LE (which almost all Vizio TV models have).
The smartphone becomes a Vizio TV remote through which the user may control the Vizio Smart TV even without a separate Bluetooth device.
Since most Vizio TV models support Bluetooth LE, users can cast the phone to Vizio televisions without a Bluetooth adapter or other Bluetooth devices and to view family photos.
Method 2: Use Bluetooth Transmitter to Connect Bluetooth Headphones Working As Wireless Headphones
Connecting wireless headphones without having a built-in Bluetooth-enabled sound output via a Bluetooth speaker becomes fairly easy with a Bluetooth transmitter.
To get Bluetooth capability, buy a Bluetooth transmitter with a headphone jack that easily plugs in the back of the TV. Users can also go with Vizio Sound Bar or another smart TV Bluetooth transmitter that doesn't require a headphone jack.
Method 3: Use Audio Port to Find Sound Output Without Bluetooth Transmitters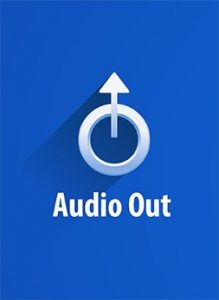 Users who don't want to go down the route of using Bluetooth soundbar or smart phones (used as a remote control) can use the Audio Out ports if available on Vizio TV.
The important factor here is that the audio devices or sound systems must have compatible connections matching the ones present on Vizio TV.
A headphone jack or Aux port on a Bluetooth-enabled device is the simplest way to get the home theater audio system going. Keep in mind that such a Bluetooth option only works if the Vizio TV has a white and red analog audio out port on the back. For more Vizio support, either consult the user manual or the company's website, which provides detailed guides on how to connect Bluetooth-compatible devices with an audio out port.
How Do I Know If My Vizio TV has Bluetooth?
The easiest way to know if a given Vizio TV has a built-in Bluetooth option for audio output is to check the Vizio remote control. The remote control does not need to have a Bluetooth button. But if the remote allows smart TV actions, that is a sign that the smart tv device has Bluetooth.
Another way to know if there is Bluetooth capability is to go to the "Remote And Accessories" section via the TV's settings menu (the option should be accessible via the Home Screen). Once the feature is confirmed, the user can follow the same steps for the pairing process via other devices such as Android TV, Google TV, Fire TV, Roku TV and more.
How Do I Set up Bluetooth on My Vizio TV?
Each smart TV brand will have a different set of options available in the settings menu (some may even have a drop down menu system). The general steps should remain the same, though.
The steps are given below.
Enable Bluetooth speakers or any other Bluetooth device.
Press the button that puts the speakers into pairing mode.
Then, turn on the Vizio TV.
Go to "Settings."
Find an option that says "Controllers and Bluetooth Devices."
From there, click on "Bluetooth Devices" or the speaker list option.
Click on "Add Bluetooth Devices."
Completing the above steps should bring up the Bluetooth speaker name on the speaker list (displayed on the Vizio TV screen). Simply select the Bluetooth speaker shown for the pairing process to begin and reach the completion stage.
Some TV sets may require the user to hold down the microphone button for a few seconds for audio sync.
Do All Vizio TVs have Bluetooth?
No, not all Vizio TVs have Bluetooth. In fact, most Vizio TVs don't have it at all. With that said, a lot of Vizio TV sets have compatibility with Bluetooth LE (which is the low energy form), allowing for some functionality not including connecting speakers or Bluetooth headphones or even wireless headphones.
Do Vizio TVs have Bluetooth Enabled?
Yes, but readers should keep in mind that most Vizio TVs have Bluetooth LE, which doesn't support Bluetooth speaker devices. For connecting Bluetooth speaker devices via Bluetooth pairing mode, users need a Bluetooth adapter.
How to Connect Bluetooth Headphones with Smart TVs
Smart TVs that allow users to connect headphones via Bluetooth usually have a settings menu. Users need to go to the "Settings" menu and then to "Network." Then, select Bluetooth via the remote and then turn on pairing mode on both devices to allow the headphones to connecting Vizio TV.
How to Convert Non-Bluetooth TV
The easiest way is to use a Bluetooth transmitter not just for the TV but also non-Bluetooth headphones.
Can Wireless Headphones Connect to a TV?
Yes, but only if both the headphones and television support Bluetooth (and not the low energy version).
Do Headphones Work with HDMI?
No, currently, headphones can't work with HDMI.
Do All SmartTV Sets have Blue-tooth?
Yes, but some smartTV devices only have Blue-tooth Low Energy, which limits the number of devices the user can connect to the TV.
Do Normal TVs have a Blue-tooth Connection?
No, normal televisions sets do not have a Blue-tooth connection.
How to Connect a Bluetooth Device to Roku
Go to "Roku Home" and then click on "Settings."
Then, click on "Remote and Devices."
Click on "Pair Blue-tooth device."
A pairing screen should pop up. At that point, the user should go to the Bluetooth device and press the Bluetooth pairing mode option.
After a few moments, the two devices should form a connection.
Which Brands Are Best for Bluetooth?
The best brands for Blue-tooth functionality include Sony, Samsung, LG and Toshiba.
Do Samsung Devices Work with AirPods?
Yes, AirPods work with newer Samsung devices such as Galaxy S20 and others.
Do AirPods Work with a TV?
Yes, AirPods work with a TV, but only when both devices have access to the Bluetooth functionality.